Festival News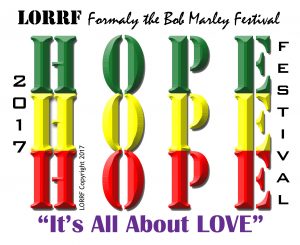 2017 LORRF "HOPE" Tour's National Press Release: July 1st, 2017
The 2017 LORRF Tour's theme is "HOPE", and is all about
LOVE = UNITY.
El tema de LORRF 2017 es "Esperanza" y su objetivo es comunicar
AMOR= UNIDAD
-The Tour's focus is to provide "Food For The Hungry And Help For The Homeless" by bringing Reggae and World Beat artist´s performances to diverse crowds that enjoy conscious music of Unity, with others that share "HOPE", while they become inspired to go out and spread the message of love, unity and the desire to help anyone in need.
Our goal is to bring more awareness to these social issues- said Sirron Kyles, Executive Producer, due to increase security requirements, the producers are looking to find locations that will allow the event to be held within feasible budgets; to date the promoters and producers have not located those venues. 
-El enfoque del Tour es proveer "Comida para los Hambrientos y Ayuda para los que no tienen Hogar" al llevar presentaciones de artistas de Reggae y World Beat Music a fans que disfrutan esta música cuyo objetivo es promover el amor y la unidad.- dijo Sirron Kyles, Productor Ejecutivo
The "HOPE" of the producers, is to use the Festival's platform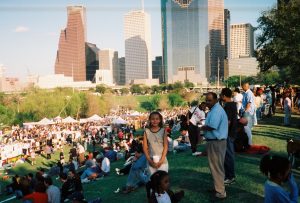 as a tool to try and bridge gaps of divisiveness in America and influence others around the world to do the same in inspiring movements of "HOPE" with the end game in mind: LOVE=UNITY.
The diversity of America is a reflection of the diversity of the participants of the Festival and their love for Reggae and World Beat music, with its constant message of "HOPE", helping the underprivileged, and providing "Food for the Hungry and Help for the Homeless"; this is just who they are. Los fans de esta música aman ayudar a los demás, es lo que los define. The 2017 "HOPE" Logo was design by Sirron12.com
The tradition of asking the public for cans and bags of non-perishable foods as admission has always been a part of The Legends Of Rasta Reggae Festival, formally the Bob Marley Festival Tour (LORRF).This tradition has generated approximately $2,000,000 in cash and well over two million pounds of food, school supplies, boo
ks and other donations for nonprofit organizations throughout the US.
-Nuestra "Esperanza" es que gracias a nuestra Campaña en Kickstarter, alcancemos nuestro objetivo de $165,000 USD en 2017- dijo Sirron.
The campaign allows fans, vendors, and sponsors to have access to Reserved Tickets, All Access Passes, Early Bird Vendor Discount, First Pick Vouchers and Sponsor Award packages. This inclusiveness is about people having a say in producing, artist selection and at least one place where the Festival is held; the end game for us is the "HOPE" that your opinion is validated ad truly does provide "HOPE" around the world.
-Each year performers are invited to partner with the Festival and this always includes invitations to possible Legend Honorees. Selected regionally popular reggae and world beat acts are also chosen from a worldwide performer pool available to producers to complete the lineup, with special preferences give to Women, and featuring a collection of talented ladies performing as the "Good Karma Devas"-says Sirron Kyles, Executive Producer. Listen to a sample of some of the acts that will be performing on the CD "Reggae World 2, Producer's Picks"    Escucha una muestra de lo que podrás disfrutar en el Festival.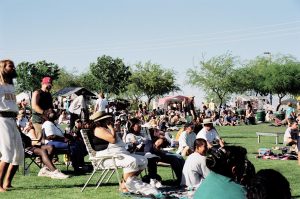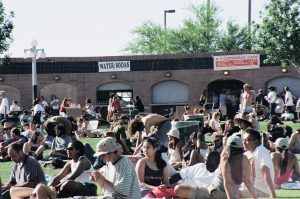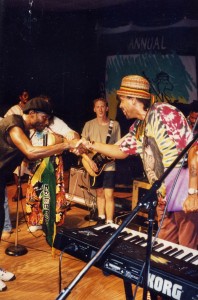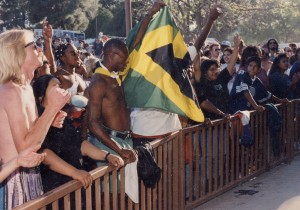 Normal Dates/Times: SAT. & SUN. Start Noon * End-11:00 PM * SUN END 10:00 PM: Locations: TBA
Benefiting Local Organization: That Provides "Food For The Hungry And Help For The Homeless"
Admission: Tickets On Sale TBA
Day Of Show Donation Admission: Noon To 2:00 PM To 4:00 PM Cash Donation TBA Or Family Size Bag of Non-perishable Food. Donación en efectivo o Bolsa tamaño familiar de Alimentos No perecederos.
The Legends Of Rasta Reggae Festival, formally the Bob Marley Festival Tour, (LORRF)produced Worldwide by MasterMindsManagementGroup.org
Off Stage Activities
One of the long-standing and very popular activities of the Festival is the Drum Circle,  where fans are invited to bring their drums and participate with other drummers and music from the Drum Stage. Participa en el Círculo de Tambores con otros artistas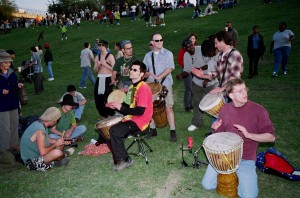 .
Tattoo Village (Some Mark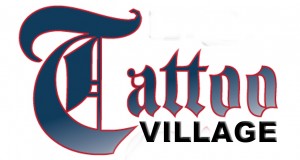 ets) A new attraction to the Festival, with US Top Tattoo artists creating Ink Art in safe and sterile environments offering permanent, temporary or Henna tattoos. Also, sponsored Tattoo removal shops will be set up to provide Ink removal and make future office-removal appointments. Nueva atracción del festival.
Food Court & Arts & Crafts Market = Diversity is never more prominent than with the vendors that are selected to be with us on the Tour. Many fans plan on attending the event each year because of the selection of quality eatables served: from island favorites to the best of traditional and popular festival home-style goodies, with something for everyone´s delight at the Festival's Food Court.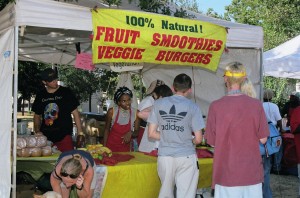 Fans that have attended LORRF understand this, as the event draws shoppers and fans from in and outside America. Disfruta deliciosos alimentos que muestran la diversidad de nuestros vendedores y asistentes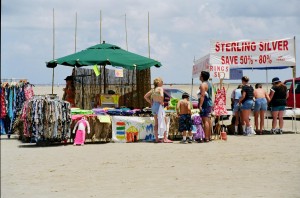 The unique gifts and items sold by the Arts & Crafts Market's vendors, who are selected because of the products they sell, will definitely appeal to fans of the event. A core group of vendors selected will travel from city to city with the Tour. Click To Register For Vendor Space
Sirron Kyles Executive Producer
The Legends Of Rasta Reggae Festival, formally the Bob Marley Festival Tour, (LORRF) is always about "HOPE", Love, Unity and messages from Bob Marley's songs.
Produced Worldwide by MaterMindsManagementGroup.org
PO Box 8305
Houston, Texas 77288
713-866-4006 Press 2
info@legendsofrastareggaefestival.com    
www.legendsofrastareggaefestival.com